The library will offe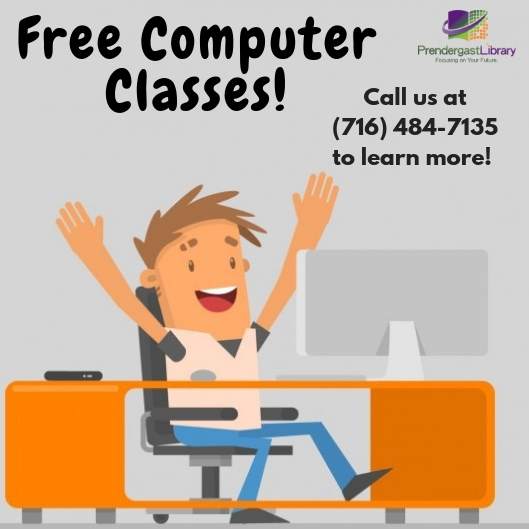 r two computer classes this month – Introduction to Excel and Introduction to the Internet.
All computer classes at Prendergast are free of charge. Walk-ins are welcome as space allows, or call to register at (716) 484-7135 ext. 225.
Introduction to Excel will run on Friday, April 19, from 10:00 a.m. to 12:00 p.m . This class will teach the basics of Microsoft Excel, including program features, creating documents, formatting spreadsheets, and more.
Introduction to the Internet will be held on Tuesday, April 30, from 6:00 p.m. to 8:00 pm. This class will cover the basic functions of an internet browser, using email, online research, and more.