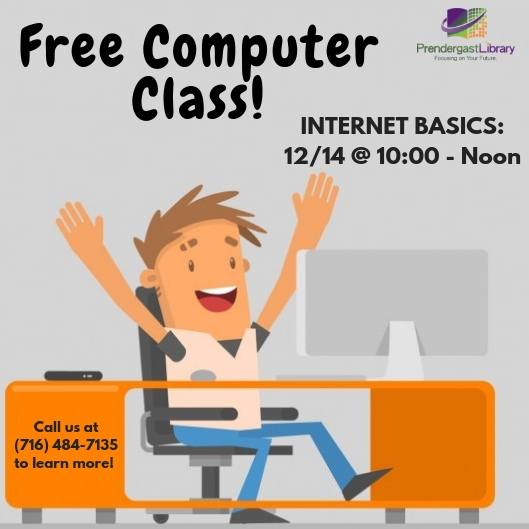 The library will offer a free computer class this month:
Internet Basics will run on Friday, December 14, from 10:00 a.m. to 12:00 p.m.
This class will cover how to navigate the Internet and search reputable websites. Students will also learn about web-based email, online marketplaces and social media.
All computer classes at Prendergast are free of charge. Call to register at (716) 484-7135 ext. 225. Walk-ins are welcome as space allows.