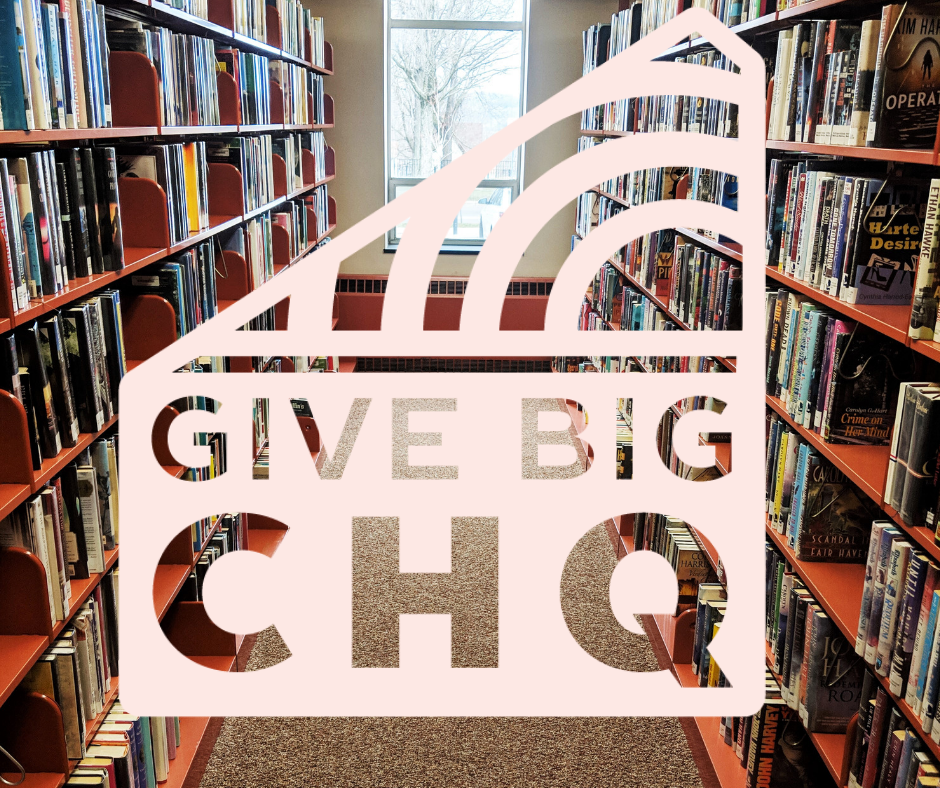 Join us for a day of community giving! On June 13, help support the library and other community organizations throughout Chautauqua County.
This 24-hour online fundraiser is run by the Chautauqua Region Community Foundation and the Northern Chautauqua Community Foundation.
Visit https://www.givebigchq.org/ to learn more, or click HERE to view the library's fundraising page. The fundraiser will go live on June 13, at 12:00 a.m.