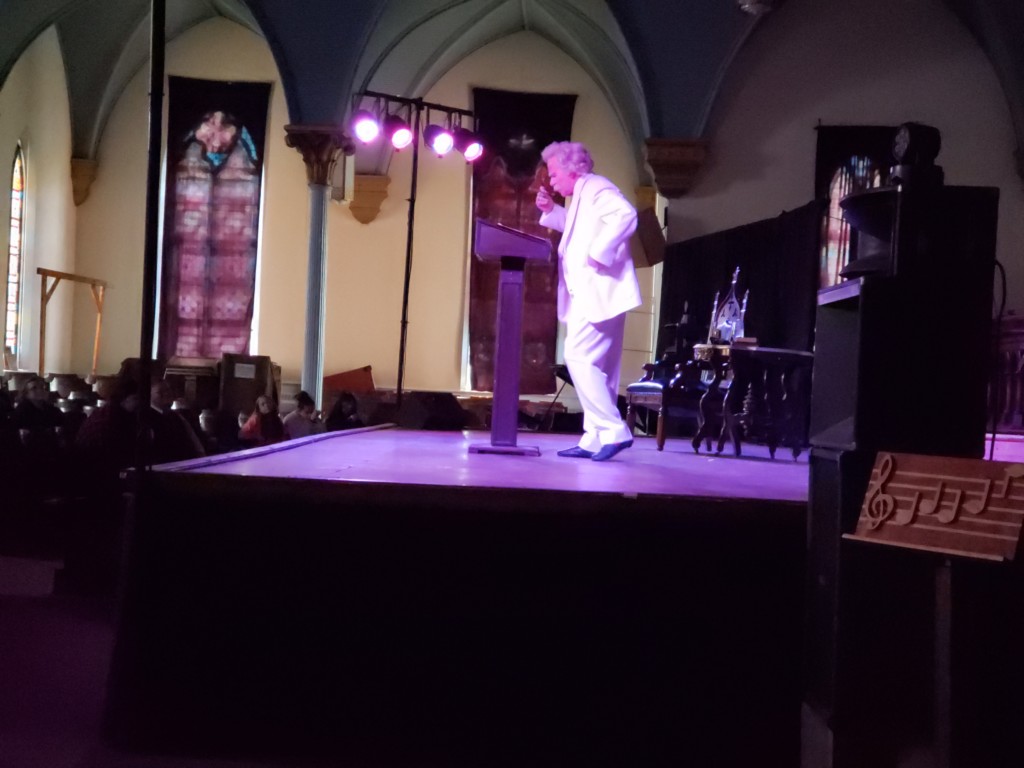 We'd like to show our gratitude to several organizations and individuals for making this past weekend's Mark Twain Live! fundraiser such a success!
Bravo to Mike Randall for an absolutely astounding performance as Mark Twain! Many thanks to Ahlstrom Schaeffer Electric Corp, Stormer Mechanical Services, and Price Abstract Company for sponsoring the event, and to The Spire Theater for hosting in their wonderful venue.
And of course, thanks to everyone who attended the show!