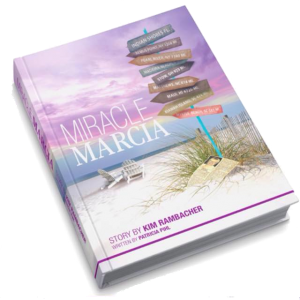 Kim Rambacher of Bemus Point will sign copies of the book "Miracle Marcia" from 1 to 3 p.m. Saturday, June 11, at Prendergast Library.
Patricia Pihl wrote the story he contributed of his late wife's 17-year battle with breast cancer. The book is described as "an inspiration to anyone struggling with cancer, to caregivers, and to people of faith everywhere. It reminds us that every day is a gift."
In the book, he recounts meeting Marcia, falling in love, settling in Bemus Point, bringing up their family, and dealing with her sickness.  The book has been called a tribute to Marcia's "strength, faith, optimism, sense of humor, and continued love of life."
Copies will be available to purchase at a cost of $15 for the paperback and $22 for the hard cover edition. Kim has also donated a copy of the book to the library's collection.
Prendergast Library is located at 509 Cherry St., Jamestown. For information, call 484-7135.