To celebrate the first week of Summer Reading, we'll be making several musical instruments in the Makerspace to go along with the theme of "Libraries Rock!"
Our Makerspace is open from 3:30-5:00 on Tuesdays through Fridays. All ages are welcome! Activities can be modified to accommodate younger children, and staff members are happy to help.
Tuesday 6/26 – Water Xylophone (and Button Making)

Join us as we make xylophones using mason jars, water, and a stick!

Wednesday 6/27 – Harmonica (and Melty Beads)

We'll be making simple harmonicas using craft sticks, construction paper, and rubberbands.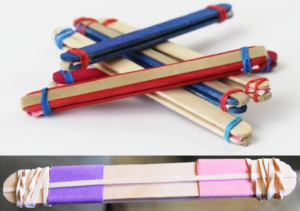 Thursday 6/28 – Wind/Pan Flute

Using straws and tape, we'll be making "pan" flutes.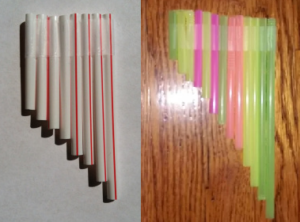 Friday 6/29 – Mbira

With wood blocks, bobby pins, craft sticks, thumb tacks, and a hot glue gun, we'll be making a simplified version of an African mbira (sometimes referred to as an "African thumb piano").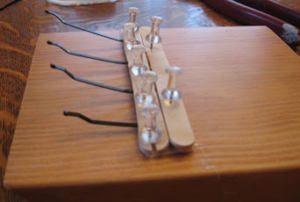 Questions? Call (716) 484-7135 ext. 225 to learn more about the makerspace.