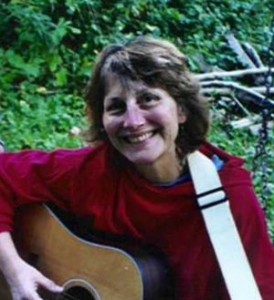 Celebrate the end of the 2016 Summer Reading Program with a family concert by Nan Hoffman on Saturday, August 27 at 2:00 PM. Prize drawings will be held after the performance.
Her performance is made possible by support from the United Arts Appeal of Chautauqua County Projects Pool Grant Program.
As a singer, musician, performer, songwriter, recording artist and workshop presenter, Ms. Hoffman has appeared at schools, colleges, libraries, parks, festivals, coffeehouses and community center throughout the United States and Canada. She holds a bachelor's degree in exceptional education and a master's degree in American studies.
During her programs, she sings and accompanies herself on guitar, autoharp and other instruments. This year her material complements the Summer Reading Program theme of wellness, fitness and sports by including songs promoting movement and activity. Audiences also exercise their minds with songs containing riddles and puzzles.
She believes that music, especially folk music with its emphasis on lyrics and stories, can enhance reading, writing and listening skills and language development. She encourages audience participation by using a variety of songs and instruments and her collection of "Books That Sing."
Prendergast Library is located at 509 Cherry St., Jamestown. For information, call 484-7135.