"Testing, testing."
"Check, check."
The fundraising committee's work is done, and the first Jim Roselle Read-A-Thon is set to fly from 10 a.m. to 5 p.m. Saturday, June 4, at Prendergast Library, according to Joni Blackman, event chairperson and library trustee.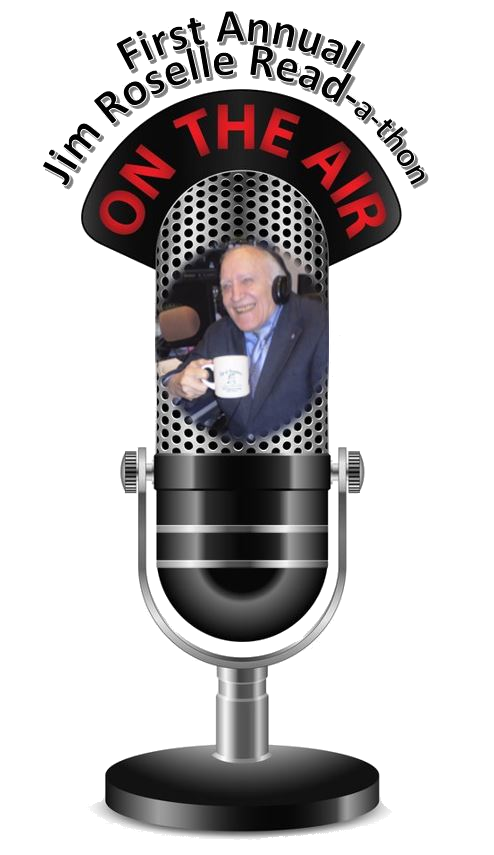 The inaugural Read-A-Thon is named for the late Jim Roselle, a well-known area radio personality and a longtime library board member who used to say a library card was the most valuable card in anyone's wallet. Kathy Roselle is expected to make introductory remarks.
Local personalities will read 10-minute family-friendly selections of their choice. They will stand on the mezzanine at the front of the library, with seating for audience members in front of the windows facing Cherry Street.
Readers have secured sponsors for their efforts, and people can also donate online at prendergastlibrary.org by clicking on the Support button and marking their donation for the Read-A-Thon.
The Media One Group will broadcast live from the library in the morning, and the bargain book sale will be taking place inside the library. Individual books are half price, and bags cost $5.
Hot dogs, chips and drinks will be available to purchase. There will be a 50/50 giveaway and other prizes awarded to attendees. The Children's Room will offer READ bracelets as the family craft and two science kits, Magnification and Engineering Gears, for STEM activities.
Outside on the lawn, the library will host a petting zoo from 1 to 3 p.m.
"If you're downtown, look for signs and balloons signaling a day of food, fun and family activities at the library," Ms. Blackman said.
Proceeds from the event will support the library's ongoing services and programs and its budget for materials.
"The library is so important to people in our community. Events like this help to keep it vital and strong," said R. Thomas Rankin, president of the library's Board of Trustees.
Prendergast Library is located at 509 Cherry St., Jamestown. For information, call 484-7135.