Book a One Hour Appointment for One-On-One Technology Instruction!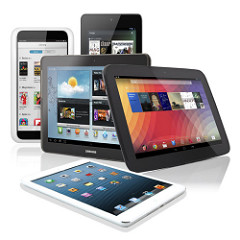 The library provides one-on-one assistance with electronic devices. Our Learning Lab Technician can help with: Kindles, iPads, Smartphones, Laptops, Google Tablets and more! In 2015 our Learning Lab Technicians performed 318 one-on-ones for the entire year. Participants have told us the sessions are "very informative," and the technician is, "very helpful, patient and knowledgeable."
To book your appointment, call (716) 484-7135 x 225
Need help learning about your new Kindle or iPad?  Want to create a Facebook profile but don't know how to get started?
Learn how to use…
Windows 7, 8 or 10 Basics (please inquire about any specific programs)
iPad or iPhone Basics
Smartphone basics
Basic computer cleanliness
Kindle or other eReaders
Microsoft Office Basics (Word, Excel, Publisher, Powerpoint)
Email (cellphone number required to create email account)
USB Flash Drives to save personal files
Google Drive or other Cloud or drive services
Skype for video chatting
Spotify or Pandora for listening to music
Social media like Facebook, Twitter, Tumblr, Instagram, Pinterest, or LinkedIn
Downloading library ebooks or audiobooks onto your computer or portable device
Use the library's free resource databases
(Please note that one-on-ones are scheduled on a first come, first served basis. You may only book ONE appointment at a time – instructor will determine placement after initial meeting for future appointments. Maximum 3 appointments per patron)
Before you arrive, please remember…
Please arrive with a clear goal of what you would like to learn.
Please arrive with all the necessary passwords needed to access your device or accounts.
Be sure to bring in any device you need help with. If necessary, we can provide PC laptops with Windows 7, 8 or iPad for demonstration. Patrons bringing in their own equipment must also bring in any associated cords or other peripheral equipment as well, if necessary.
We are unable to troubleshoot or fix malfunctioning devices, take apart or replace physical parts on a device, or participate in credit card transactions.
Patrons can use their own equipment during a one-on-one session, however, library staff may not be able to provide assistance for some non-standard hardware or software.
Patrons must accompany their computers or electronics at all times, please no drop offs.
Save