Take a look at the library's new column in the Post-Journal!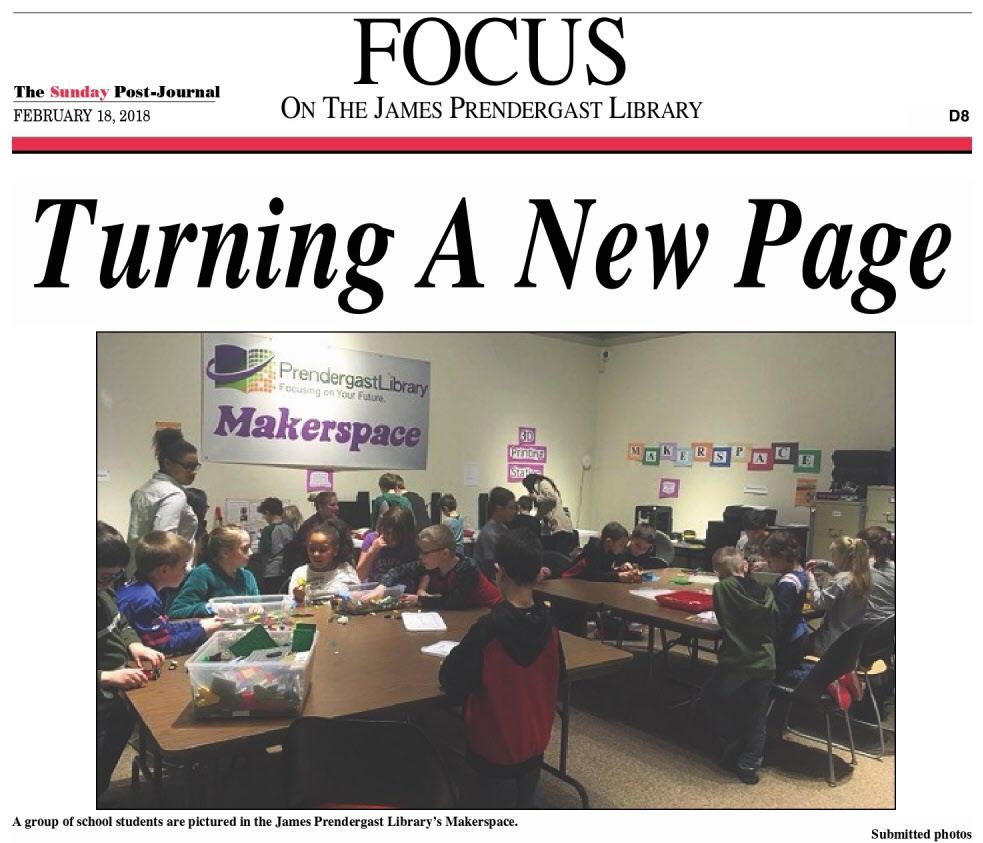 Over the next year, look for this monthly column about the Prendergast Library, to learn more about what goes on behind the scenes, and to understand how the library is evolving to meet the diverse needs of our community.
What exactly goes on in the library's new Makerspace? Read here to find out.
"So what is a makerspace?"
In the months since the library's newest addition opened, we've heard that question time and time again. This comes as no surprise – after all, Prendergast offers the only makerspace in Jamestown, and the modern "maker" trend only took off in the past decade or so.
So…what is a makerspace?
Simply put, a makerspace is an environment designed for creativity, experimentation, and collaboration. These spaces emphasize STEAM-based learning, which incorporates science, technology, engineering, art, and math. Open to all ages, our library's makerspace is sort of a science lab, kind of an art studio, and a whole lot of "let's try it and see what happens."
To read more and see the images featured in the paper, click here.