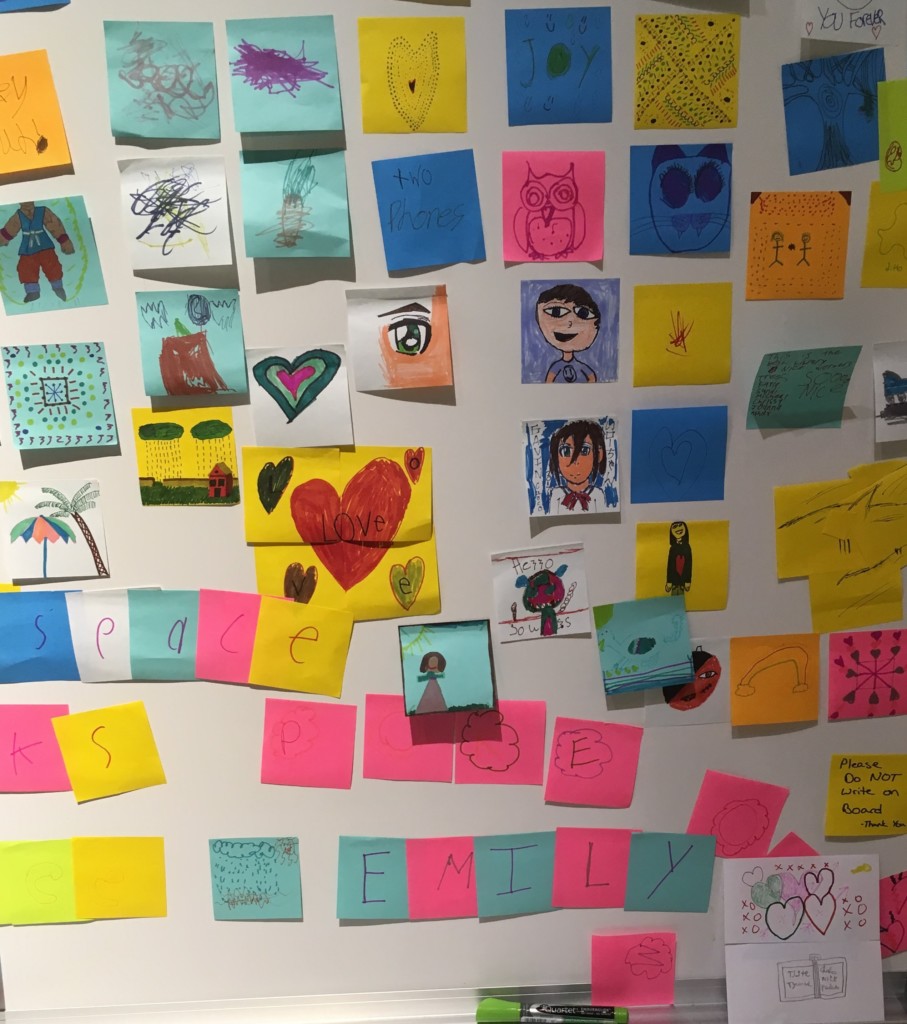 Arts and crafts are a popular feature of our Makerspace. We have a wide variety of activities that are accessible for all ages.
Our activities include:
– Boondoogle
-Duct Tape crafts
-Perler beads
-Post-it note Sharpie art (pictured)
New activities are added on a regular basis. Check out our weekly schedule to see what we have planned.