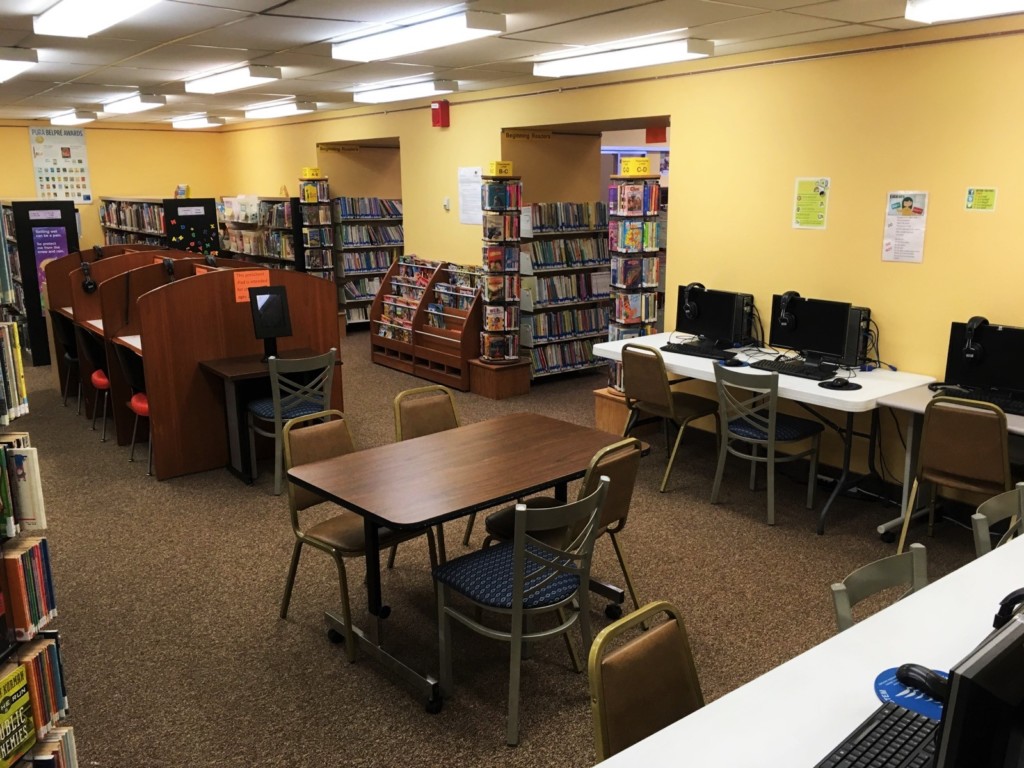 Improve your digital literacy and have fun in our Children's Computer Lab!
The children's computer lab at the library is available for kids up to age 13.
We have 10 standard computers, and 2 Education Stations, which feature touchscreens and introductory keyboards. These Education Stations are great for kids still learning to use computers.
The children's computer lab also includes an iPad for children ages 3 – 6. The iPad includes games for preschool-aged children to learn skills like letter recognition, identifying patterns, and more.
All of our computers feature ABC Mouse, a digital learning program for young children. This program has lessons in reading, math, and more.