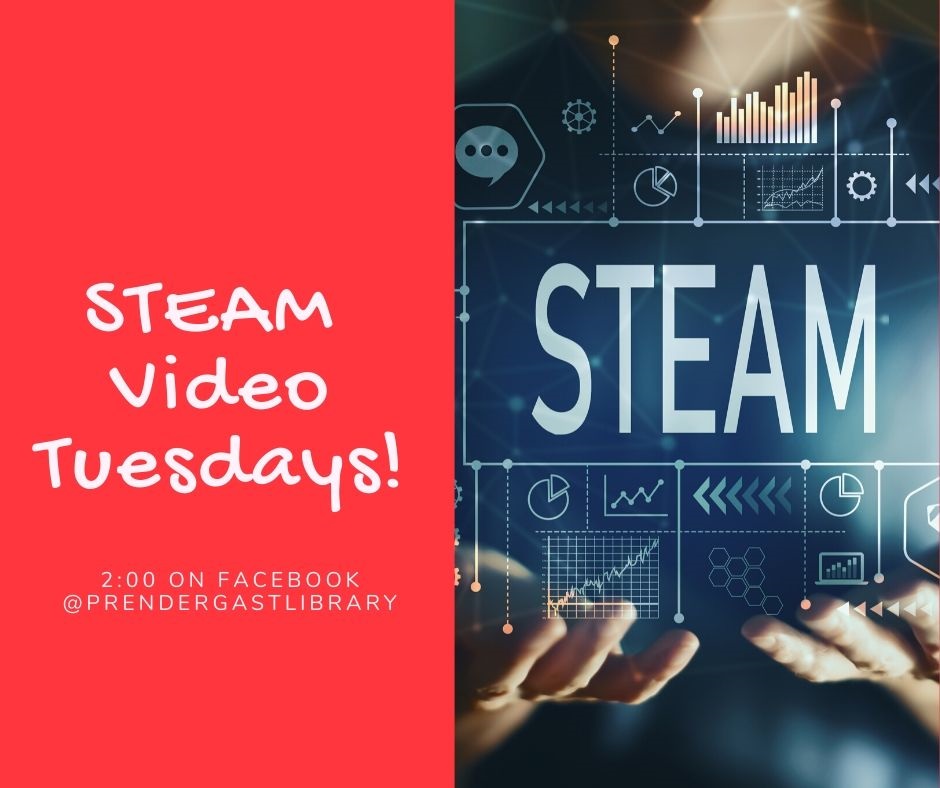 STEAM Tuesday
Join us on Facebook Tuesdays at 2:00 pm for a STEAM Video – fun interactive learning videos that focus on science, technology, engineering, art, and math! You can watch one of these videos and complete the activity as a mission for the Summer Reading Challenge. Find out more here.
 Week 1 – Respiration – is breathing a voluntary or an involuntary function of the body?
Week 2 – Jack & the Beanstalk Zipline –  explore friction, angles, and speed by helping Jack escape the Giant's beanstalk as fast as possible!
Week 3 – Compass Painting – Have you ever used a different tool to paint with besides your brush?
Week 5 – I spy with my little eye – Want to impress your younger siblings? Watch this video on how to make your very own I Spy tube.
Week 6 – Want to learn how to create a pop-up feature for a card or a book?