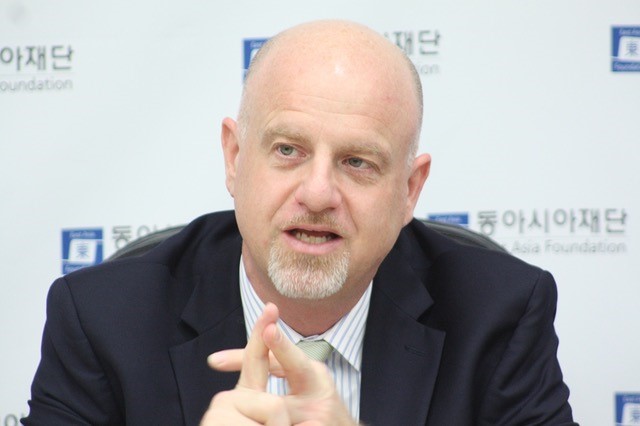 This year's Murray L. Bob Lecture will feature Daniel Bob, who will discuss American politics and foreign policy, in his talk "U.S. Politics and American Policy toward East Asia."
The lecture will be held on Thursday, October 10 at 6:30 p.m. in the library's Fireplace Room.
Daniel Bob, son of the late Murray Bob, has worked at the intersection of U.S. politics and policy toward the Asia Pacific for almost three decades in senior positions in the Senate, House, executive branch, think tanks, universities, the private sector, and as an entrepreneur.
Currently, he is a Visiting Scholar at the Reischauer Center for East Asian Studies at the Johns Hopkins University School of Advanced International Studies. Daniel Bob graduated from Jamestown High School in 1978 as valedictorian, and now holds a bachelor's degree from Yale and a master's degree from Harvard.
The Bob lecture, which honors a longtime director of Prendergast Library and the Chautauqua-Cattaraugus Library System, is free and open to the public. The library is located at 509 Cherry St., Jamestown; for more information, call 484-7135.