NEW Program – Books & Brews Book Club Feb 8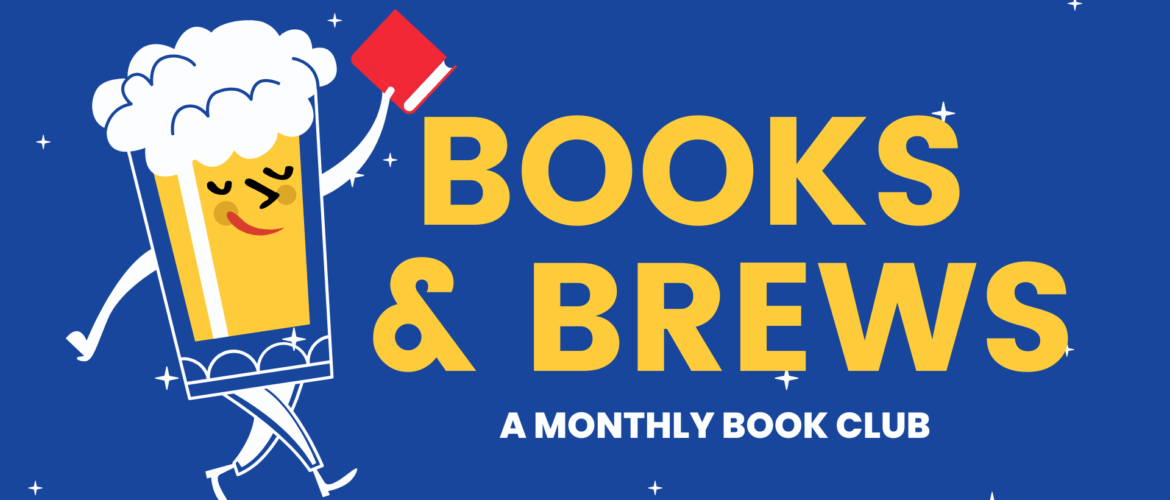 Join us on the 2nd Wednesday of each month at 5:30pm for our Books & Brews book club, held at Brazil Craft Beer and Wine Lounge. Each month, attendeees can socialize and participate in a book discussion led by our librarians!
Books & Brews meets in the back room of Brazil (around the left side of the bar). Brazil is located at 10 E 4th Street in Jamestown.
Please note: Attendees can purchase food and drink if desired. The library will not provide food and drink.
Questions? Call us at (716) 484-7135 Ext. 226.
How to Participate
Check out the month's book at Prendergast Library or your preferred library. Links to the library catalog and e-editions can be found below. (Or purchase the book at your local bookstore!)
Read the book.
Join us at Brazil on the 2nd Wednesday of the month to discuss and socialize. You're welcome to attend even if you didn't finish the book – just be prepared for spoilers!
February 8th at 5:30pm - Project Hail Mary
Project Hail Mary by Andy Weir (pub. 2021)
Ryland Grace is the sole survivor on a desperate, last-chance mission—and if he fails, humanity and the earth itself will perish.
Except that right now, he doesn't know that. He can't even remember his own name, let alone the nature of his assignment or how to complete it.
All he knows is that he's been asleep for a very, very long time. And he's just been awakened to find himself millions of miles from home, with nothing but two corpses for company.
His crewmates dead, his memories fuzzily returning, Ryland realizes that an impossible task now confronts him. Hurtling through space on this tiny ship, it's up to him to puzzle out an impossible scientific mystery—and conquer an extinction-level threat to our species.
And with the clock ticking down and the nearest human being light-years away, he's got to do it all alone.
Or does he?
An irresistible interstellar adventure as only Andy Weir could deliver, Project Hail Mary is a tale of discovery, speculation, and survival to rival The Martian—while taking us to places it never dreamed of going. (From publisher)