First Annual Jim Roselle Community Scavenger Hunt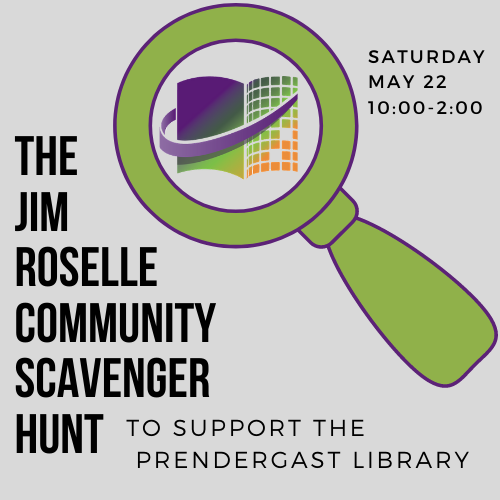 Stay tuned for information on how to register for the Library's new fundraiser to support the growth and reinvention of the library community outreach programs. The Jim Roselle Community Scavenger Hunt is named after a true library lover and community ambassador!
Date: Saturday, May 22, 2021
Time: 10:00-2:00
Cost: $20.00, children 12 & under are free
Prizes: All participants receive a library tote bag and a gift certificate for the book sale. Other prizes will be gift certificates, tickets, and gift items from local businesses and attractions.