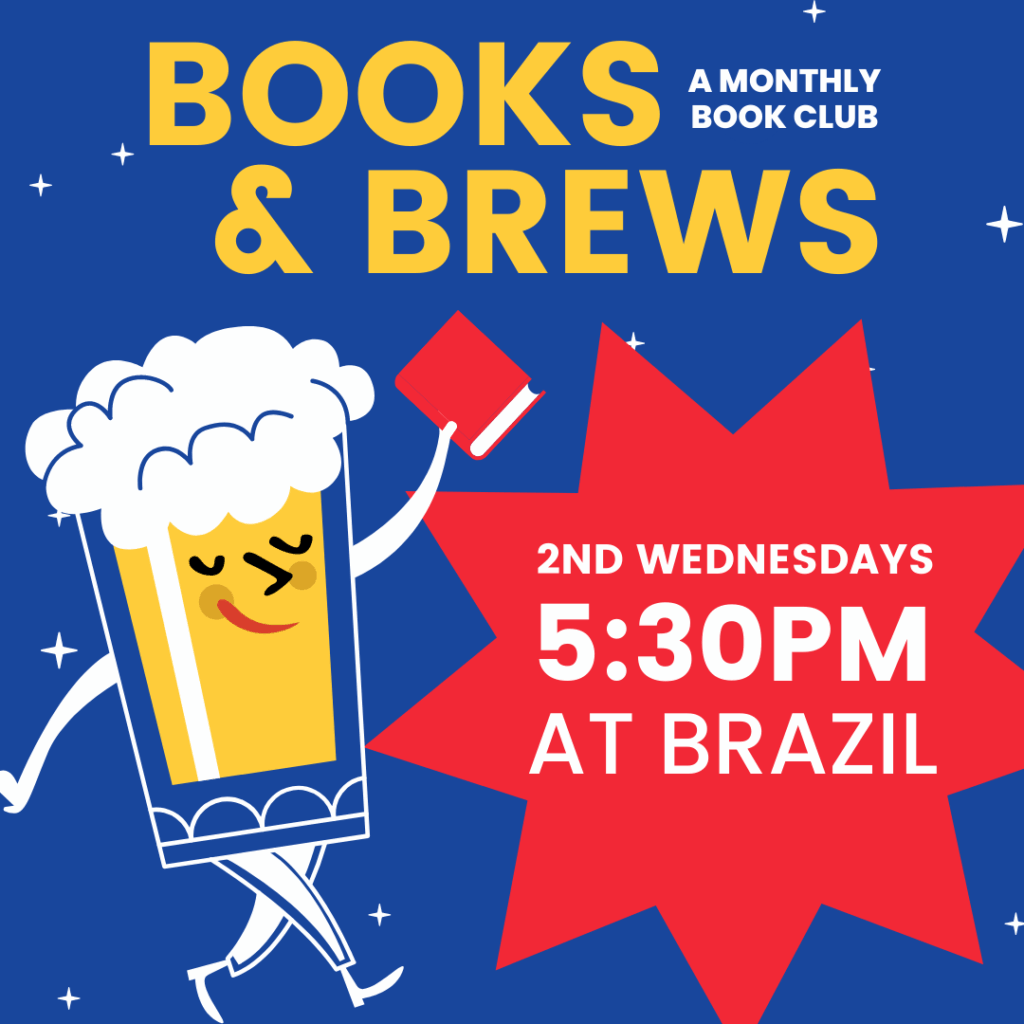 Join us on the 2nd Wednesday of each month at 5:30pm for our Books & Brews book club, held at Brazil Craft Beer and Wine Lounge. Each month, attendees can socialize and participate in a book discussion led by our librarians!
Brazil is located at 10 E 4th Street in Jamestown. The group currently meets downstairs.
Please note: Attendees can purchase food and drink if desired. The library will not provide food and drink.
Questions? Call us at (716) 484-7135 Ext. 226.
How to Participate
Check out the month's book at Prendergast Library or your preferred library. Links to the library catalog and e-editions can be found below. (Or purchase the book at your local bookstore!)
Read the book.
Join us at Brazil on the 2nd Wednesday of the month to discuss and socialize. You're welcome to attend even if you didn't finish the book – just be prepared for spoilers!
December 13th at 5:30pm - The It Girl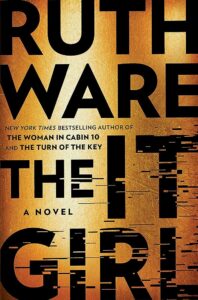 More eBook and eAudiobook copies may be available through our partner, The Mid-York Public Library System. To access this collection, select "Add Library" in Libby or "partner libraries" on desktop. Call (716) 484-7135 ext. 226 with any questions.
The It Girl by Ruth Ware (pub. 2022)
April Clarke-Cliveden was the first person Hannah Jones met at Oxford.
Vivacious, bright, occasionally vicious, and the ultimate It girl, she quickly pulled Hannah into her dazzling orbit. Together, they developed a group of devoted and inseparable friends—Will, Hugh, Ryan, and Emily—during their first term. By the end of the year, April was dead.
Now, a decade later, Hannah and Will are expecting their first child, and the man convicted of killing April, former Oxford porter John Neville, has died in prison. Relieved to have finally put the past behind her, Hannah's world is rocked when a young journalist comes knocking and presents new evidence that Neville may have been innocent. As Hannah reconnects with old friends and delves deeper into the mystery of April's death, she realizes that the friends she thought she knew all have something to hide…including a murder.