The Prendergast Library participates in several community events around the county to promote the Library's programs, services, and resources available to the public. In addition, outreach programs build community relationships and reach people who cannot visit the Library. 
The Prendergast Outreach Team is always looking for opportunities to spread the word about our programs and services. We're all about fun interactive activities and mobile technology that change the way people think about their Library.
We would love to talk to you if you think JPLA's Outreach Team might be a good fit for your event, school, or organization. Please fill out the Outreach Service Form below!  
We will do our best to accommodate requested dates; due to staffing, outreach visits typically require at least three weeks' lead time. 
For questions or more information on outreach services, call (716) 484-7135 Ext. 240.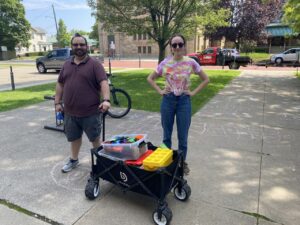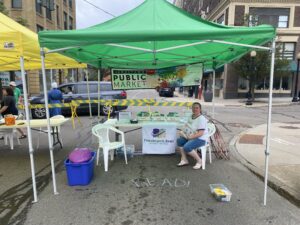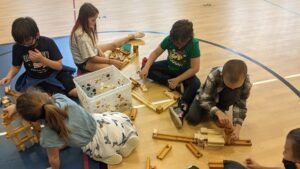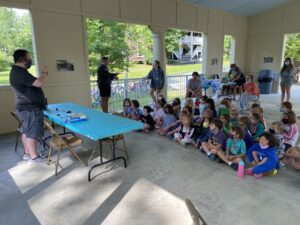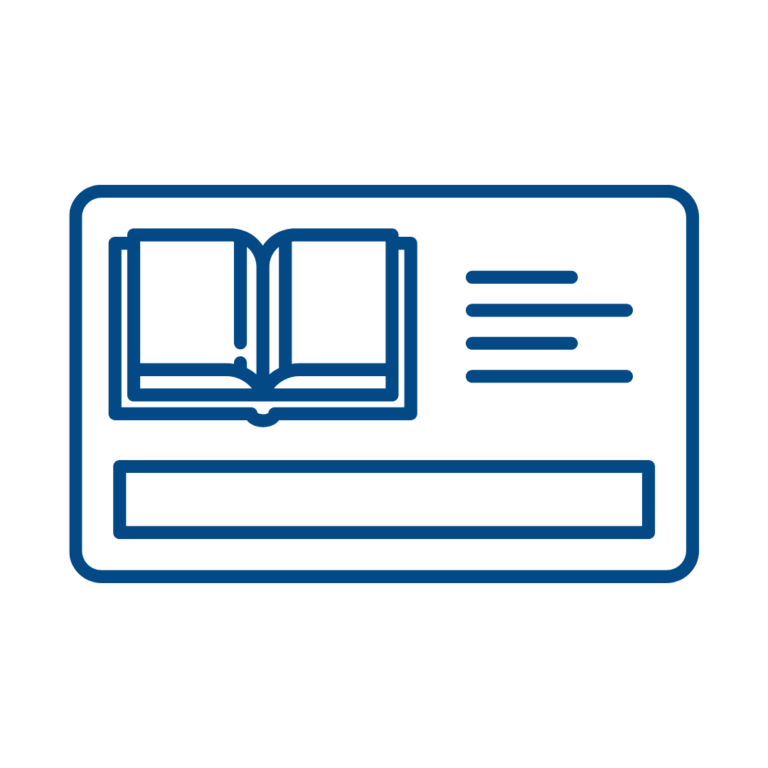 Library Tour  
Bring your community group or organization to the Library today! A staff member will give you a tour, explain how the Library works, and briefly talk about some of our great resources.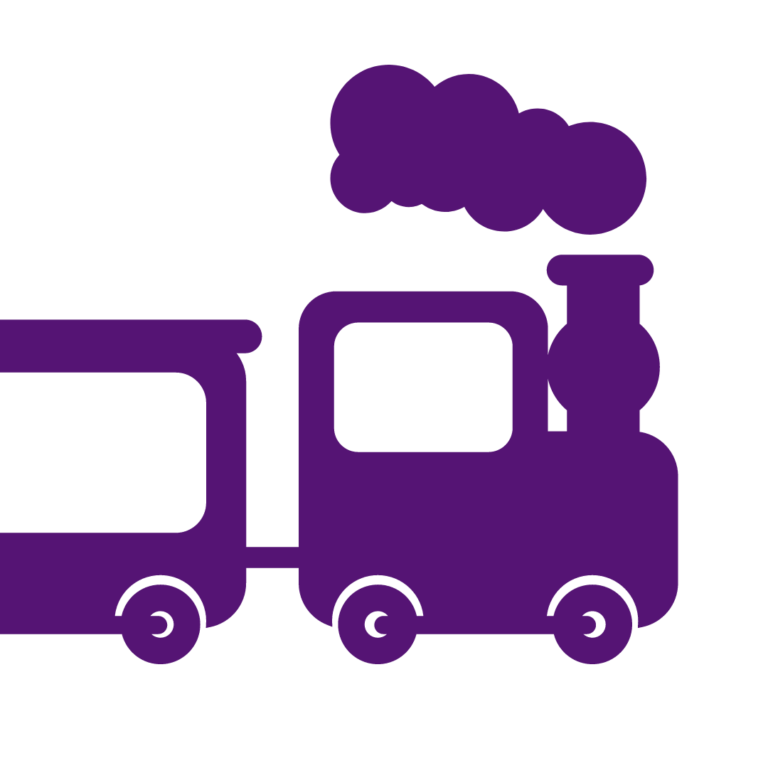 The Story Express (Ages 2-6 Years)

The Story Express is a mobile classroom that takes early-literacy programming to children ages 2- 6 years. The curriculum is designed to develop phonological and print awareness, oral language, fine motor and other early literacy skills by exploring books, nursery rhymes, songs, art, and play. We want to help the youngest members of our community grow into lifelong learners and library users. The program is 60 minutes and includes:
A FREE book for children to read and build their own home libraries

Library card sign-ups.

Fun, safe staff-led activities using new early literary and science theme boxes


Stories, songs, and play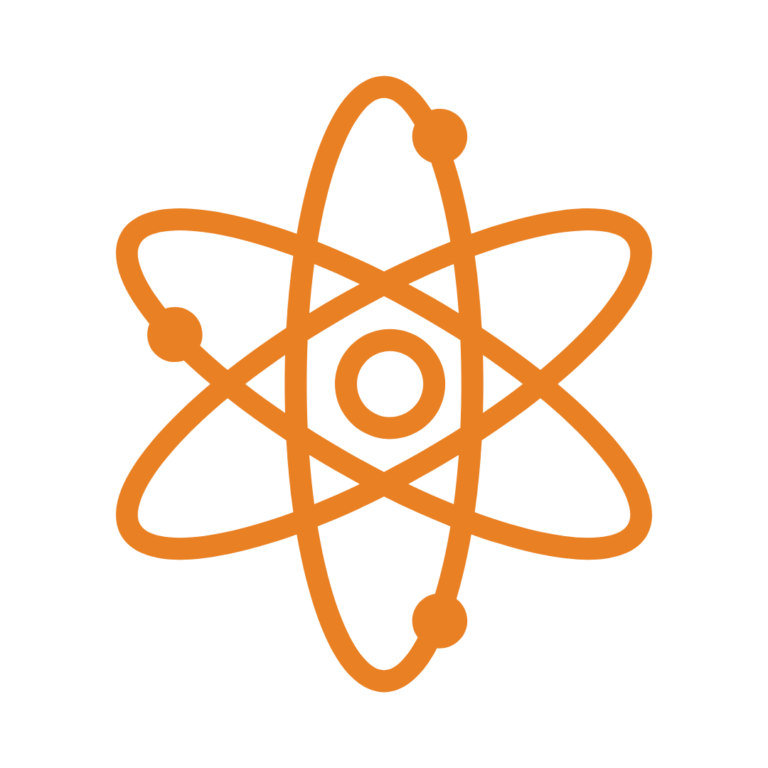 Mobile Makerspace (All Ages)

The Mobile Makerspace is a traveling version of the Library's Makerspace classroom. Staff-led activities included hands-on science, technology, engineering, art, and math (STEAM) activities. The program is 60 minutes per group and includes rotating stations with hands-on activities such as Magna-Tiles, Marble Runs, K'Nex, Lego Challenges, and Robots
Looking to bring your group to the Library's Makerspace? Fill out an application to reserve the Makerspace for your group.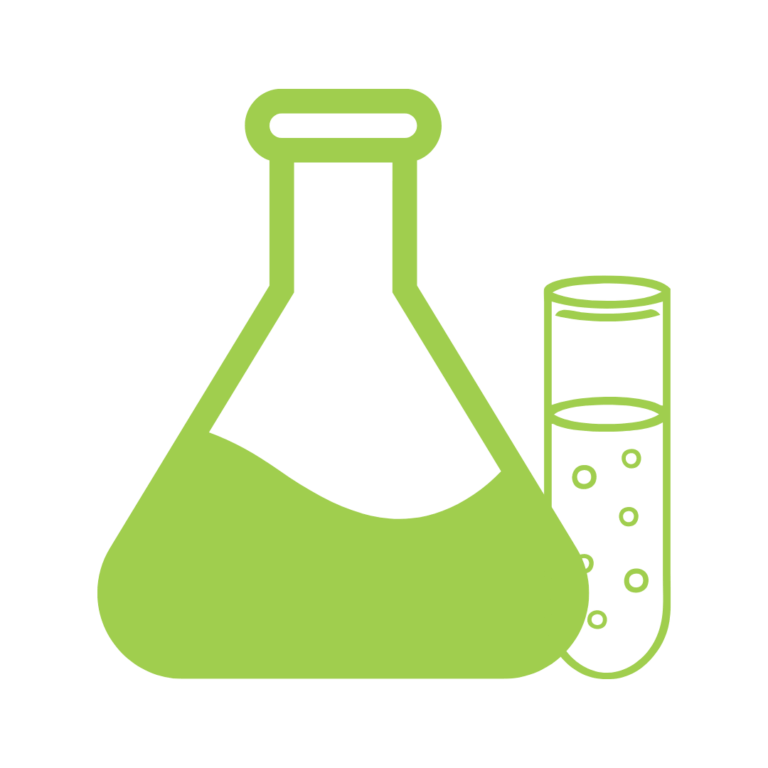 The Science Zone (All Ages)

The Science Zone program brings the Library's new science kits to you! Staff demonstrates different scientific experiments using kits that explore electricity, water, force & motion, matter, green energy, and more. We have beginner, intermediate and advanced kits. To learn more about our kits, click here. The program is 90 minutes and includes:
Two to three science kit demonstrations based on the age of participants and program components

Staff-led activities using kits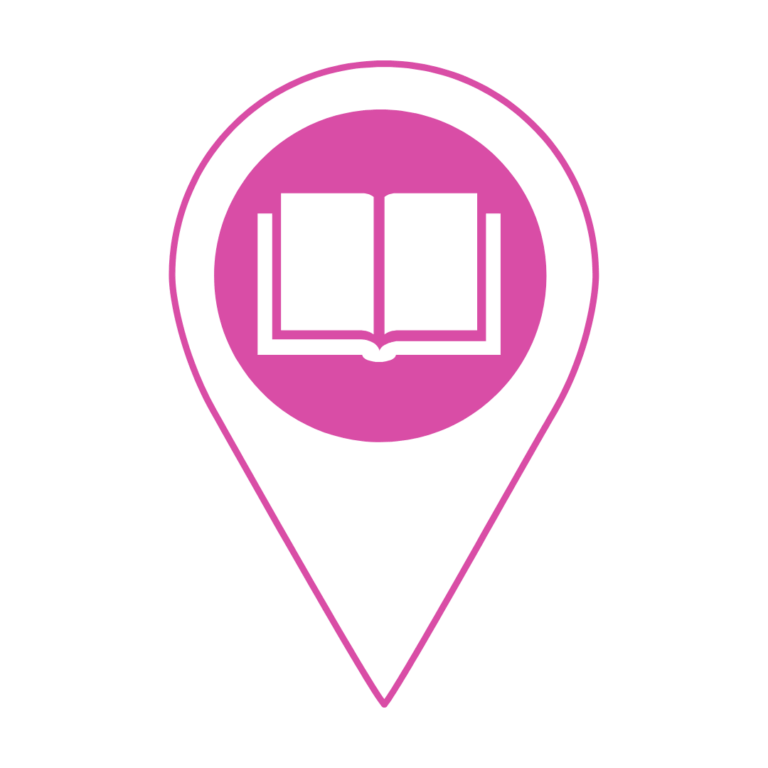 Pop-Up Library (All Ages)

The Pop-Up Library involves library experiences outside of the library building. The Pop-Up Library is tailored to match the needs and interests of intended audiences. Check out the different components of the Pop-Up experience. 
Library Card Sign Up

:

Receive a library card on the spot and learn how to use it to check out books, e-books, e-audiobooks

Books & More Check-out:

Choose from an assortment of books and other library materials

Programming & Demonstrations:

Discover something new through interactive programming and hands-on demonstrations for all ages. Programing could include Storytimes, crafts, and Makespace activities

Information about Library Services: Take home information about library services and programs