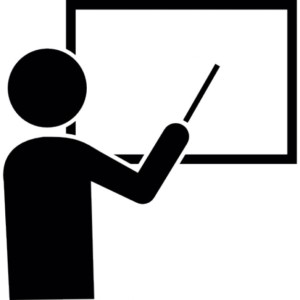 In-person assistance with genealogy research is available by appointment or as staff time allows.
HeritageQuest®  Access HeritageQuest from home HERE. You will need to input your library card number to access Heritage Quest from home.
Lakeview Cemetery burials – online access to burials from 1858-1950.
FamilySearch Affiliate Library (available within the library only). Requires a free account with FamilySearch and you will need to log in each time. While in the library, you will gain access to millions of restricted FamilySearch digital images.
 Microfilm:
Chautauqua County Cemetery records
Jamestown Journal, 1826-1881
 Jamestown Evening Journal, 1882-6/1943
Jamestown Morning Post, 1/1915-4/30/1929
 Jamestown Sun, 4/28/1949-6/1962
 Post Journal, 7/1943-12/2017
Courtesy of a grant from the Western New York Library Resources Council, the library was able to digitize historic copies of the Jamestown Newspaper. Years available online are 1826-1902. Browse/search the collection HERE. This site also hosts newspapers from around New York State.
Looking for more current articles? You can find articles from the past five years by searching on the Jamestown Post-Journal website.
Genealogy Research Policy
Genealogical research is also available for those who cannot come into the library. If a research request requires less than 15 minutes of staff time, there is no charge. For extended searches, we charge per hour. 
Payment: 
We charge $15.00 for the first hour of research; $7.50 for each hour thereafter. Additional time after the first hour will be billed after the project is complete. You may request a maximum time to be spent on the project.
Payment must be made by check from US banks or by PayPal. 
Patrons making genealogy requests should provide library staff with a list of requested names (as full as possible) and death dates.
No refunds will be issued should we not be able to locate the information requested.
To make a request online: 
Fill out our Online Obituary Request Form or email or a list of names and death dates to info@prendergastlibrary.org 
To make a request via mail: 
Please print out the Obituary Request Form and mail it with your check or a copy of your PayPal receipt to the following address:
James Prendergast Library
Attn: Reference Desk
509 Cherry Street
Jamestown, NY 14701
Our research process: 
Reference staff conduct genealogical research by searching the Jamestown newspapers on microfilm for obituaries. There is no limit to the number of names you may submit to us. We prefer to have an exact date of death if possible. 
Our search will be limited to the newspaper; due to time constraints we cannot search the census records on microfilm that the Library owns. Census records are available through HeritageQuest® online.
The Jamestown Post-Journal has recent obituaries listed on their website. Click here to view obituaries from The Post-Journal.  If the obituary is from the last five years and is not in their Obituary section, you may be able to find it using the Post-Journal website's search function.