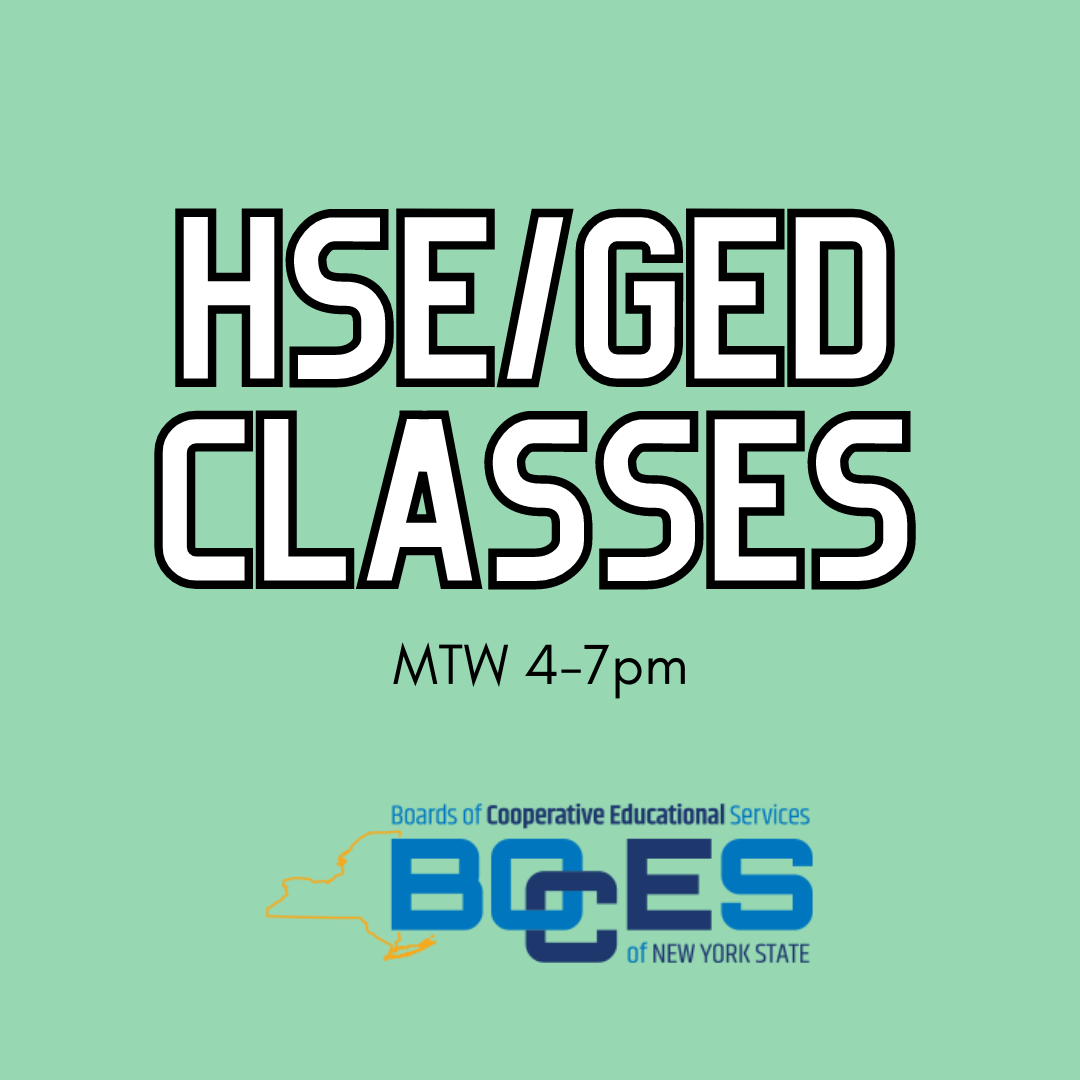 BOCES HSE/GED Class*
Attend HSE/GED classes meet from 4 to 7 PM every Monday, Tuesday, and Wednesday in the Literacy Center. These classes are provided by BOCES.
For more information on joining the class, call BOCES at (716) 672-3188 EXT. 3500.
*This program is developed and run by an external community organization or individual.