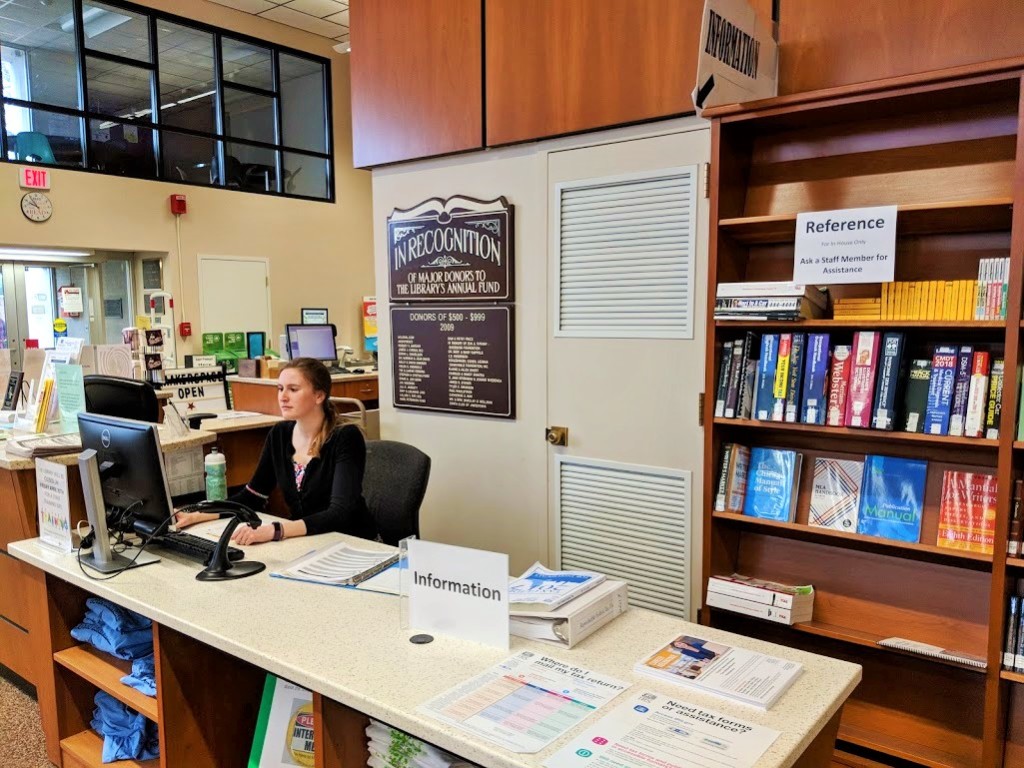 The Reference Desk is staffed during normal library hours of operation. If we do not answer the phone, please leave a message with your full name and a phone number where we can reach you. We will call back when we are able.
Phone: (716) 484- 7135  ext. 225
Fax: (716) 487- 1148
email: reference@prendergastlibrary.org
The Reference Desk is located to the right of the Front Desk, near the New Books shelf.
The James Prendergast Library's reference staff is trained to provide library assistance to users in person, and via telephone, and email. Reference staff can provide limited tech help and research assistance as time allows.
Public access computers are available to search the library's catalog and databases for finding articles electronically; these are located in the middle of the library, near the computer lab. The reference collection of print material, as well as local history and genealogical information, is located just past the computer lab.
Faxing is available for a small fee. Outgoing costs $2.00 for the first page, $1.00 for each additional page. There is no fee for a cover sheet. Incoming is $1.00 per page received.