Research Collections Online
Research Collections Online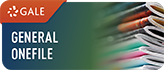 Our largest general-interest periodical resource, General OneFile allows researchers to find the information they want quickly. With intuitive searching that mirrors Internet searches, users can easily tap into sources that are guaranteed for quality. Most content in Gale General OneFile is full-text with no embargo and recommended by Bowker's Magazines for Libraries. We've included reference, newspaper, and audio content that complements the resource's robust collection of magazines and journals. With millions of articles available, Gale General OneFile serves a wide audience of readers.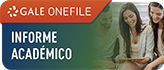 Gale OneFile: Informe Académico meets the research needs of Spanish-speaking users with a wide range of full-text Spanish- and Portuguese-language scholarly journals and magazines both from and about Latin America. Informe Académico provides quality reference material—not simply translations of English-language materials—on a powerful, easy-to-use interface configured for Spanish-speaking users, allowing researchers to analyze topics and conduct research in Spanish.

As the go-to site for research—the core of any inquiry learning model—Britannica School offers thousands of curated and curriculum-relevant articles, images, videos, audio clips, primary sources, maps, research tools, recommended websites, and three unique, but connected, databases to meet every reading level.

Britannica Academic delivers fast and easy access to high-quality, comprehensive information. The rich combination of the venerable Encyclopedia Britannica plus Merriam-Webster's Collegiate Dictionary, magazines and periodicals, and many other research tools provides the variety of reliable sources that college students need to consult when conducting thorough collegiate research—all from one resource.