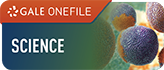 With the Gale OneFile: Science, researchers can remain current with the latest scientific developments in particle physics, advanced mathematics, nanotechnology, geology, and hundreds of other areas. More than 350 full-text, non-embargoed journals are covered; updated daily, this collection includes more than 1.6 million articles to satisfy almost every scientific inquiry. Key subjects covered include the biological sciences, computing, engineering, and technology.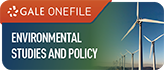 The Gale OneFile: Environmental Studies & Policy is a digital resource that answers inquiries about environmental concerns with coverage of more than 5.4 million articles from more than 300 journals and book reference content from Delmar, including Soil, Science, and Management; Introduction to Agronomy; Food, Crops, & Environment; Fundamental Soil Science; and more.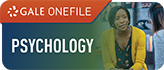 Provides access to authoritative periodical content supporting research in all fields of psychology— abnormal, biological, cognitive, comparative, developmental, personality, quantitative, social and all areas of applied psychology. Researchers, psychologists, counselors, and behavioral scientists will discover relevant information from the thoughts, views, discoveries, and reports found in this comprehensive collection.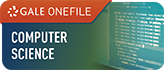 Gale OneFile: Computer Science provides access to leading business and technical publications in the computer, telecommunications, and electronics industries. The database includes more than 600 journals and periodicals, providing information on computer-related product introductions, news and reviews in areas such as hardware, software, electronics, engineering, communications, and the application of technology.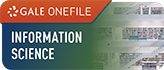 Library science students, information science and technology professionals, and others will value the Gale OneFile: Information Science. It is updated daily with articles covering all aspects of managing and maintaining information and technology, including usability, cataloging, circulation, business information, and more.