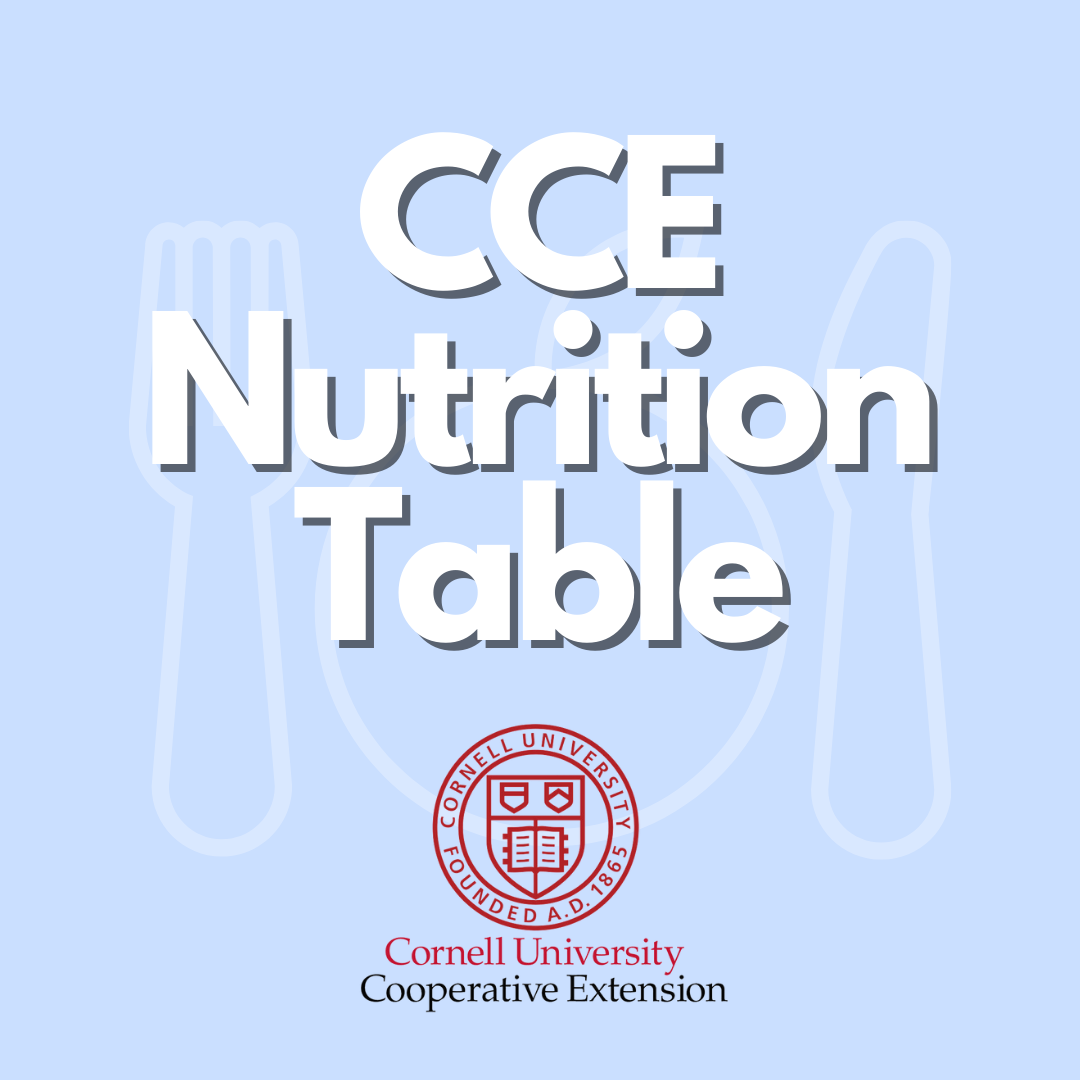 CCE Nutrition Table*
Stop by the library's front lobby to explore tasty, healthy recipes at this drop-in program with Cornell Cooperative Extension. Learn budget-savvy cooking tips and ideas for healthy cooking at home. Past recipes have included salsa, watermelon salad, and other mouth-watering dishes. Free samples will be available – YUM!
*This program is developed and run by an external community organization or individual.