Help us update our Teen Area by donating to the library for Giving Tuesday! 
Giving Tuesday officially takes place on November 30, 2021, but you can donate to the teen furniture campaign before that date by clicking the purple "Give" button below.
Here at the Prendergast Library, we have a wonderful Young Adult book collection! The problem? There aren't many comfortable places to read in the Teen Area. With this project, we plan to keep some of our current tables while adding appealing furniture that promotes reading and collaboration.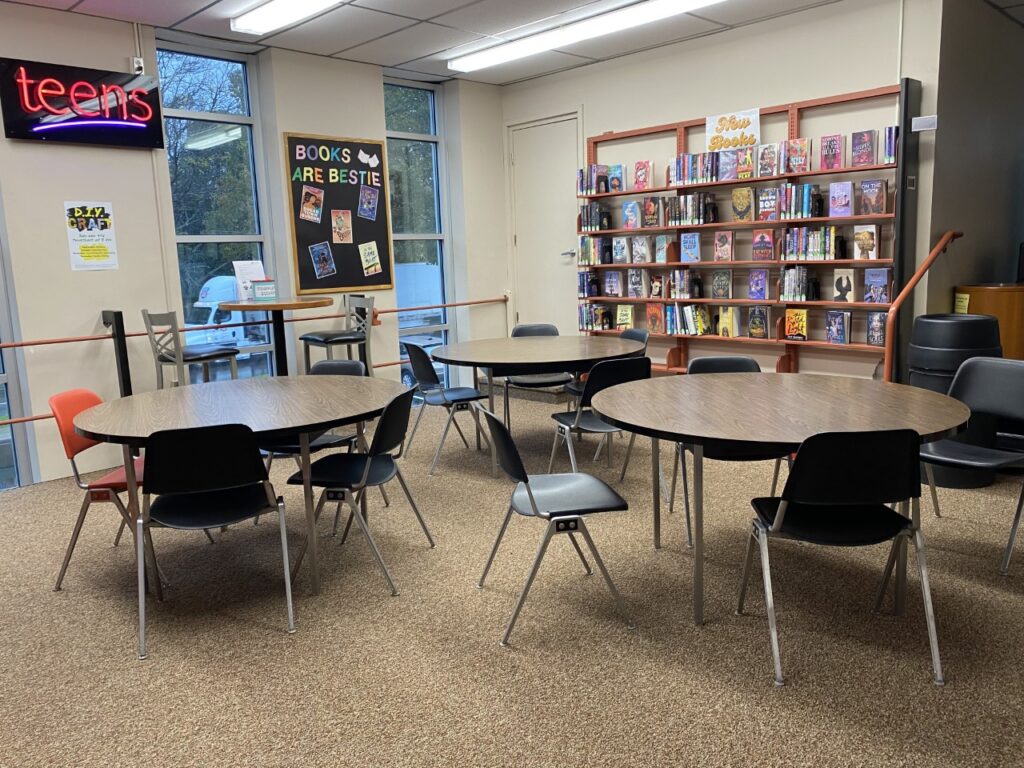 "It's kind of boring looking."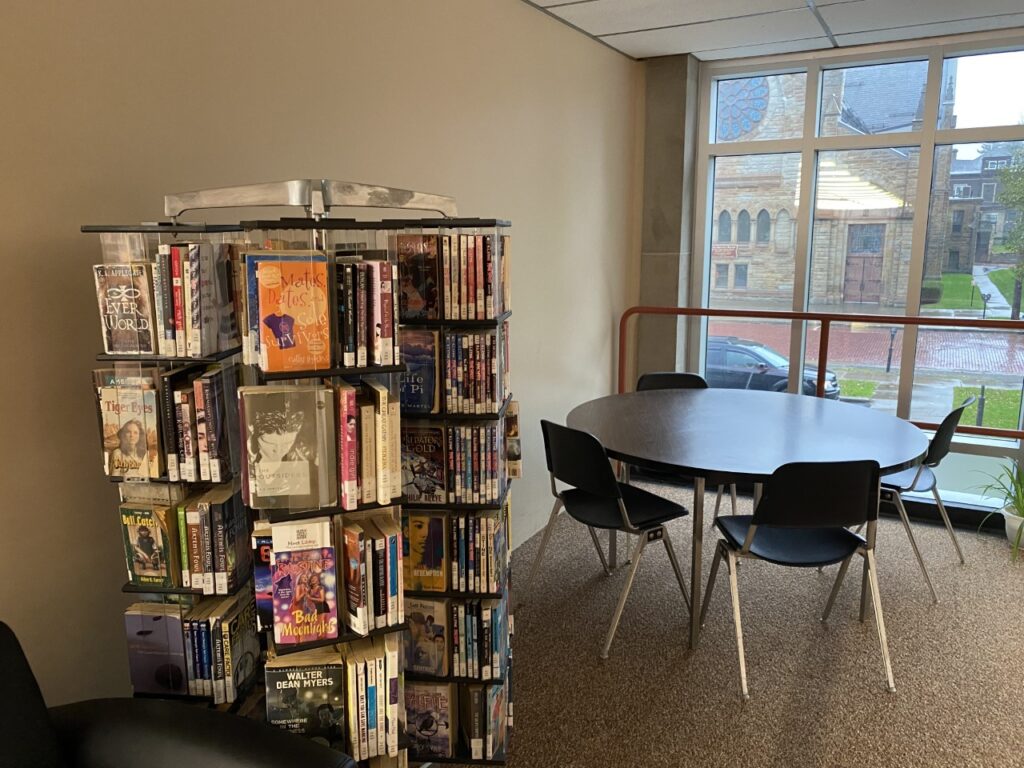 We've been surveying teens who use the library to determine how to best outfit the Teen Area.
Teens' number one requirement for furniture: comfort.
"I would like to be able to sit in the same area for long amounts of time without getting uncomfortable."
The library is a safe space for teens to explore, socialize, and engage with learning. Your donation helps us continue our mission of responsibly empowering lifelong learning for the residents of the City of Jamestown.
We love seeing teens use the library, and we want to ensure our teen space is welcoming, comfortable, and fun.