2023 Summer Reading Program for Teens
Welcome to our Summer Reading Celebration!
June 24th-August 19th, 2023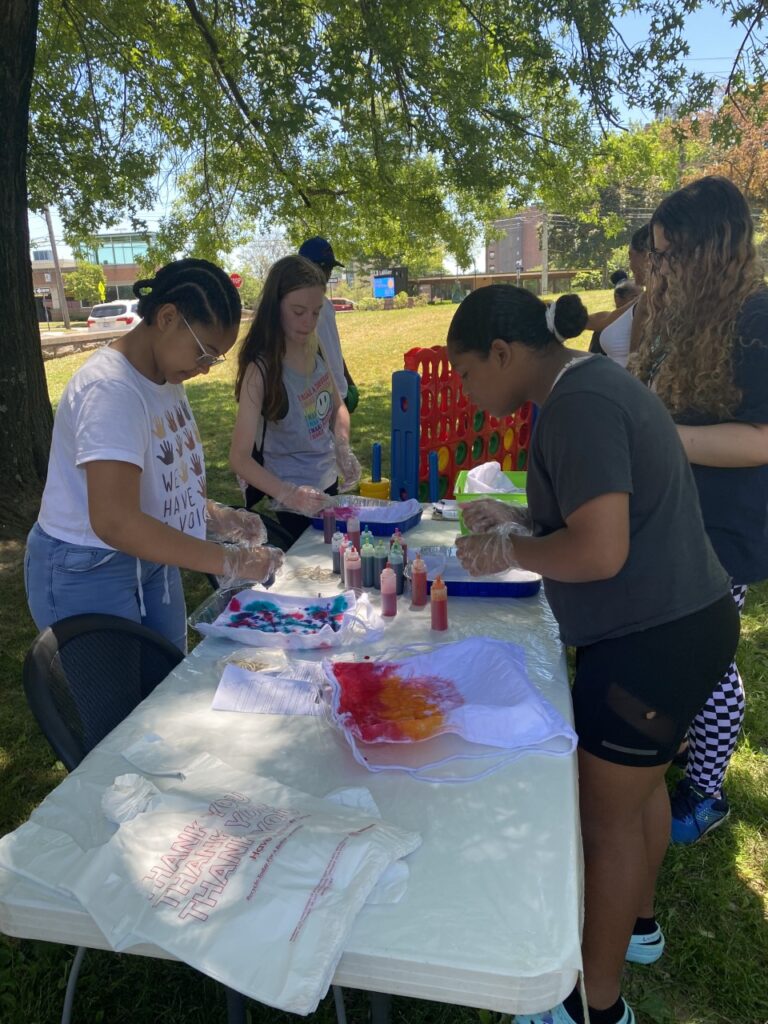 Pick up a Teen Bingo sheet from the Teen Area, Children's Desk or print one online here (starting June 24): Teen Bingo Sheet 
Complete squares by reading, attending programs, and/or participating in activities. 
Turn your Bingo sheet in at the Children's Desk. You can complete as many or as few squares as you want. (You can also record your Bingo sheet info in READsquared instead of using the paper version.)
Each completed square is one entry into the Teen Grand Prize drawings!
Special Programs & Events
Community Block Party & Summer Reading Kickoff
Saturday, June 24: 11:00-2:00
Join us to celebrate the start of Summer Reading at our annual Block Party! Enjoy food, games, crafting, music, prizes, and more.
Teen Crafting
Tuesdays: 5:00-7:00
Join us every Tuesday for Teen Crafting. Try a new project each week. This summer we will make a CD Coaster Mosaic, experiment with watercolors, paint bookends, make origami, and more.
Teen Game Nights
Wednesday, June 28 & July 26: 4:30-6:30
Join us for Teen Game Night! Play tabletop RPGs like Dungeons & Dragons and more traditional board games like Spyfall and Munchkin. Everything you need will be provided for you, plus some snacks!
Drumming Workshops with Infinity
Thursdays, July 6 – August 17: 11:00-12:00 pm
Join us on the library's front lawn for a drum circle. Drums and other percussion instruments will be provided. You are welcome to bring your drum. No experience is necessary.
Tie-Dye Pizza Party
Saturday, July 8 – 1:00-3:00
Tie Dye a drawstring bag or min tote, eat pizza and jump into Summer Reading. Register at the library's info desk or call 716-484-7135 x 226.
Teen Escape Room
Friday & Saturday, July 21 & 22: Multiple Times
Test your skills when you and up to 5 other players try to solve a mystery and escape.
Sign up for a time slot at the info desk or call 716-484-7135 x 226
Make a Mini Tin of Curiosities
Friday, July 28: 2:30-4:30
Join us to make a miniature bookshelf or curiosity cabinet in a metal tin.
Register at the library's info desk or call 716-484-7135 x 226.
Teen Open Mic Night
Friday, August 4: 4:30-6;30
Unleash your creativity and share your work with others at this supportive open mic for teens. To sign up for a slot, call 716-484-7135 x 226 or stop by the library.
Coffee and tea available during the event.
Make a "Neon" Sign
Wednesday, August 16: 2:30-4:30
Make a personalized light-up sign to take home!
Registration required; register by calling 716-484-7135 x 226
Summer Reading Finale – Waffle Party
Saturday, August 26: 11:00-1:00
Celebrate the end of Summer Reading with a waffle party! We will have a waffle bar with delicious toppings, prizes, and games.
Questions? Call us at (716) 484-7135 Ext. 226